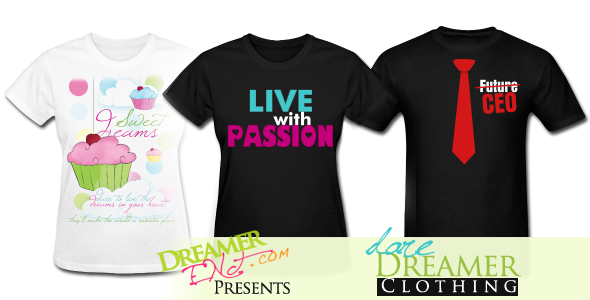 Looking for a fashionable and creative gift for that birthday boy or girl? Get them an inspiring and positive T-Shirt from Dreamer ENT's DareDreamer Clothing.
The DareDreamer T-shirt line created especially for youth is features uplifting message for girls and guys, to contrast many of the negative images and messages out there today. Visit
DreamerENT.com
to see more styles, and for more motivational content for youth!